Boolean Modeling projects.  Building on each other's IS projects, a subset of my students  model life, death, damage and other interesting behaviors of mammalian cells (dots mark the modules a student developed, extended or analyzed):

Other IS projects:

Epigenetics: modeling the dynamics of epigenetic marks at the Oct4 promoter
Viral communication: modeling the benefits of molecular communication between viruses as they influence the lysis-lysogeny switch of their neighbors
OARDC projects co-advised by faculty at the OARDC.
Publications with IS students:

H. Sizek, A. Hamel, D. Deritei, S. Campbell, E. Ravasz Regan,  Boolean model of growth signaling, cell cycle and apoptosis predicts the molecular mechanism of aberrant cell cycle progression driven by hyperactive PI3K. PLoS Computational Biology 15(3): e1006402, 2019.
Wade A, Lin CH, Kurkul C, Ravasz Regan E, Johnson RM, Combined toxicity of insecticides and fungicides applied to California almond orchards to honey bee larvae and adults. Insects, 10(1), 20, 2019.
2019
Afton Widdershins (BCMB) – Investigating the Development and Behavior of Heterogeneous Tumors
Carolina Shams (Neuro-BCMB) – Defying the System: A Boolean Model of Neuronal Fate Decision and Aberrant Cell Cycle Re-entry in Alzheimer's Disease
Eric Guberman (BCMB) – A Boolean Model of Contact Inhibition of Proliferation
2018
Caroline Obermeier (Biology) – Modeling the Effect of p16 on Two Types of Senescence
Elizabeth Obi (BCMB) – Modeling the Effects of p14 and p53 on Common Oncogenic Pathways
Emma Schroeter (Neuroscience) – A Boolean Model of Neuronal Death upon Cell Cycle Re-entry
Campbell Elliott (BCMB) – Using a Boolean Model to Identify Requirements for Successful Yamanaka Reprogramming
Brendan Kelley-Bukovac (Biology) – Should You Lyse your Neighbors' Houses? This Model Says 'No': An In Silico Examination of the Interactions between Bacterial and Viral Populations in the Presence of the Arbitrium System for Viral Communications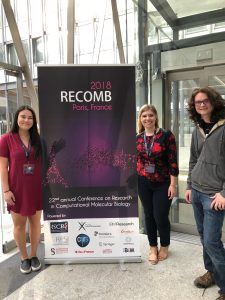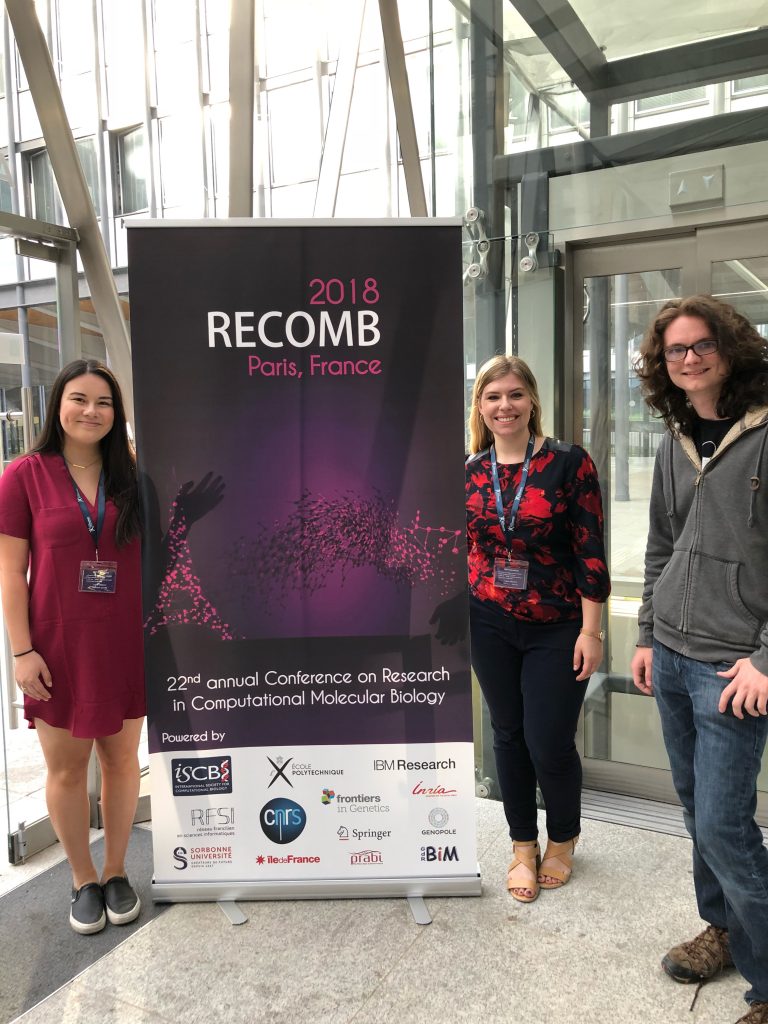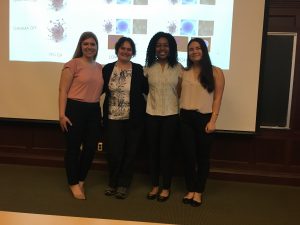 2017
Micah Auerbach (BCMB) – A Boolean Model of Early Stem Cell Fate Decisions
Laura Cremer (Biology) – Modeling the Dynamics of Epigenetic Changes on Key Pluripotency Genes in Response to Reprogramming
Herbert Sizek (BCMB) – Modeling the Commitment to Senescence Through Mitochondrial Fusion and Chromosomal Restructuring
Nathan Sundheimer (Neuroscience) – A Boolean Modeling Approach to Understanding Synergies Between Cell Phenotypes in Early Neurogenesis
Andrea Wade (BCMB) – Insecticide Fungicide Interaction and Synergistic Toxicity in Honey Bees (work @ OARDC, Reed Johnson's Lab)

2016
Andrew Hamel (BCMB) – A Dynamical Systems Approach to Understanding Synergies Between Thyroid Cancer Mutations
Heather Skinner (BCMB) – The Putative Regulatory Role of Hydrogen Cyanide in Ethylene Signaling and Biosynthesis in Arabidopsis seedlings and tomato fruit (work @ OARDC, Christopher Taylor's Lab)